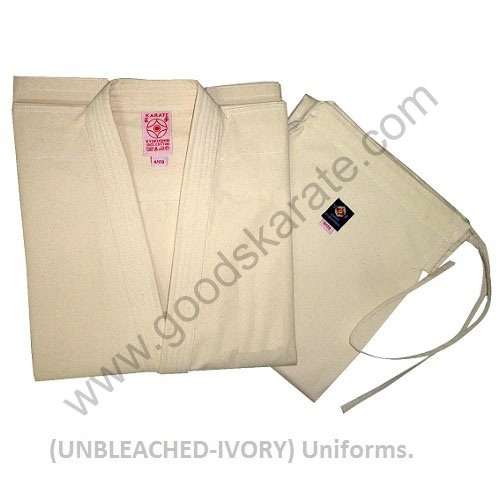 Art # Karate 1415 Karate Uniforms Unbleached
UNBLEACHED Karate Uniforms 100% Cotton
Available 10oz Twill Zean 100% Cotton
12oz and 14oz Canvas 100% cotton

Produce in unbleached fabric
Pants have elastic & draw string waist.
Full sleeves or short sleeves according to demand.
6oz – 10oz Light uniform include white belt.
All Sizes are produced in 0000 to 8.
Customer can have their own private labels
and any custom embroidery.
Price depend on quantity.
Minimum order required 1 pc
Email us for price list and further details:
goodskarate@gmail.com
Quantity
Unit $
1 pc to 50 pcs price
37
50 to 500 pcs price
27
More than 500 pcs
22