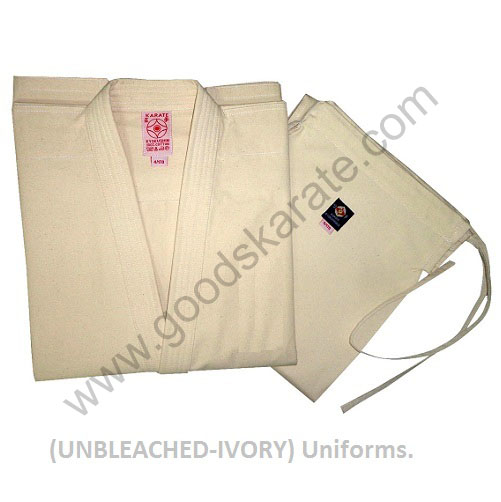 Art # K 111 Unbleached Unbleached Kyokushin Style Gi
(UNBLEACHED-IVORY) Kyokushin Style Gi.
Minimum order required 1 pc
Any embroidery available on demand.

Heavy weight 100% Cotton Canvas Jackets 13oz
and Medium Weight Twill Cotton Pants 10oz
Our Unbleached K111 is same like Japanese Model
Mas omyas K-300 (Base:K-500)
Email us for further details and price list.
goodskarate@gmail.com
FULL CONTACT STYLE UNIFORMS
Full Contact Karate Gi made of strongest canvas fabric 100% cotton, wider cut, short sleeves, without strings, heavy and wider lapels washable & Long life Uniforms strongest fabric and stitches.