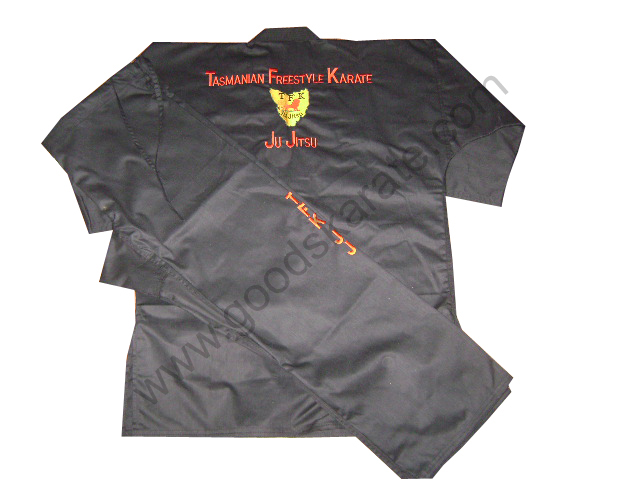 Art # Emb 1609 Embroidered Uniforms
CUSTOM EMBROIDERED UNIFORMS
Embroidery and Labels as per customer demand.
100% Cotton or polyester/Cotton or in
any required composition
100% Cotton Canvas 12oz to 16oz
In any required weight fabric, from
6oz to 16 oz Heavy Weight
Produce in any required color reactive colors ,
White, Red , Blue, Black.
Pants have elastic & draw string waist.
Full sleeves or short sleeves according to demand.
6oz – 10oz Light uniform include white belt.
All Sizes are produced in 0000 to 7.