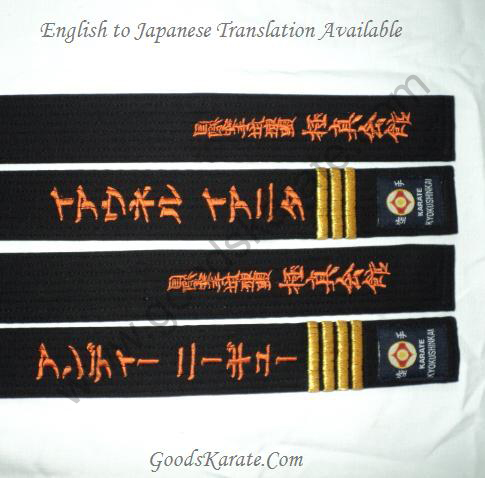 Art # Emb 1670 Bt Kyokushin Belts
Traditional Kyokushin Master Embroidered Belt.
One side dan stripe and name of player. ( Japanese ) Importer have to provide names Japanese Katakana.
Other side traditional embroidery " International Kyokushinkaikan Orginaztion " ( Japanese )Traditional wide 4cm, Size as per customer demand.
Weight 350 – 450 Grams.