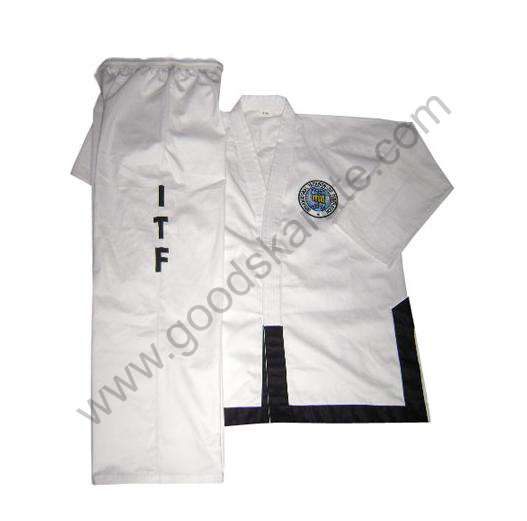 Art # Itf 1811 Itf White Dobok With Black Trim
ITF Doboks ( 1st-3rd Dan )
White Doboks with black trim around the hem of the top
Black Doboks with white trim around the hem of the top
Solid Color Fabric 8oz Polyester / Cotton.
Front patch is embroidery , Back logo and pant logos are printed solid.
Velcro for closing.
Available sizes, all colors
and any embroidery available on demands.
Manufacturing time 25 days

Additional custom requirements :
All logos in embroidery also available on demands.
Also available zipper for closing on demands.
ITF Doboks available in all colors on demands.