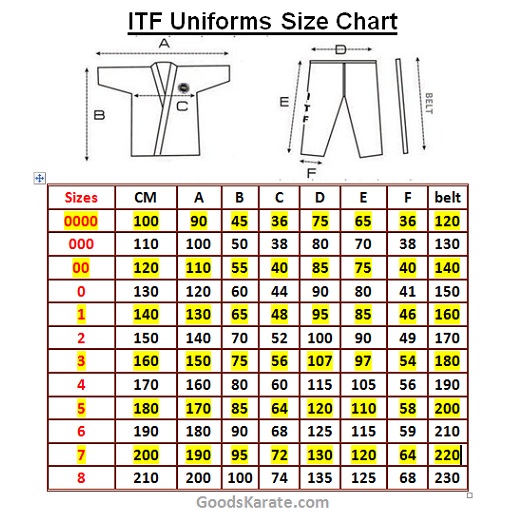 Art # Size Chart. Itf & Wtf Doboks Size Chart
We provide ITF Doboks and WTF Taekwondo Doboks according to this Size Chart.

If you want different measurements than you will have to provide you your required Size Chart.


Best Quality White 8oz Polyester / Cotton.
Best quality Fabric ( Grade A )
Front patch is embroidery , Back logo and pant logos are printed solid.
Velcro for closing.
Available in sizes,

Additional custom requirements :
All logos in embroidery also available on demands.
Velcro or Zipper for closing on requirements
ITF Doboks available in all colors on demands.