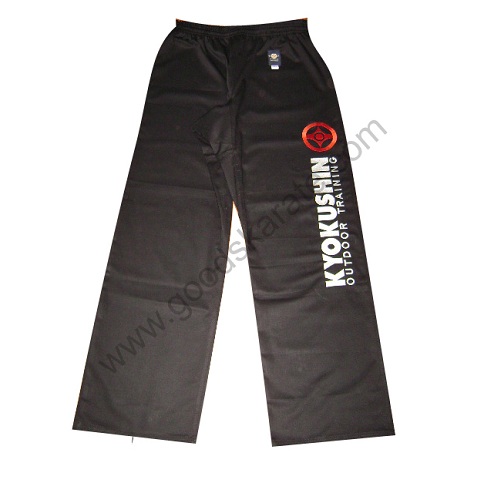 Art # Tro 2121 Outdoor Pants
Best Quality Medium weight 10oz pants.
Black Pants with Kyokushin Outdoor Training embroidery.
Available in all sizes 000 - 8

Color Black
Also available in any color on demand if quantity is more than 10 pcs
Any Embroidery Also Available on Demand.
We can provide these pants with custom embroidery
Minimum Order required 1 pc.
Price depend on quantity