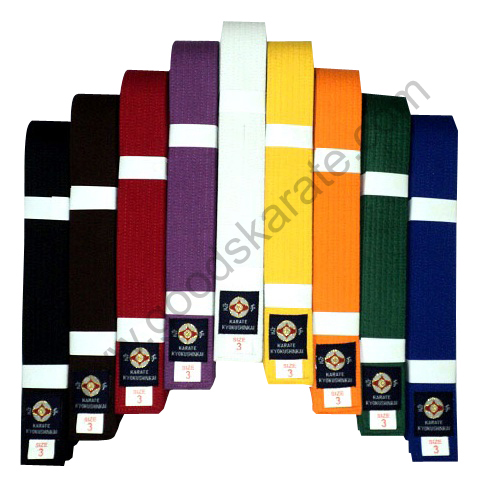 Art # Kyo 925 Kyokushinkai Color Belts
BEST QUALITY COLOR BELTS WITH KYOKUSHINKAI LABELS.
SOLID COLOR FABRIC INSIDE HIGHEST QUALITY FELT AND FABRIC.
WITHOUT ANY EMBROIDERY

Belts Size Chart :
000/180cm, 00/190cm, 0/200cm, 1/220cm, 2/240cm, 3/260cm, 4/280cm, 5/300cm, 6/320cm, 7/340cm, 8/360cm
Available in all colors & sizes.
Price depend on quantity.
Minimum order required 1 pc