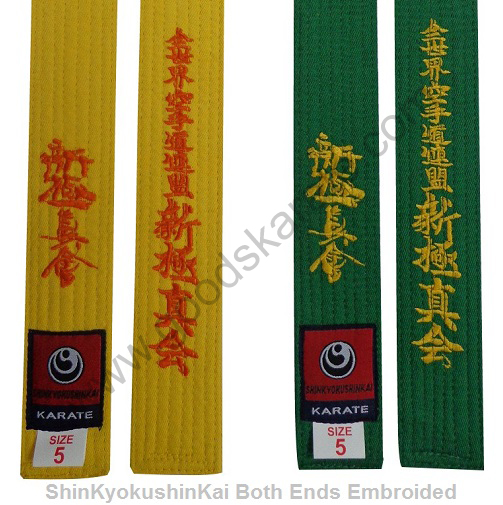 Art # Shin 940 Shinkyokushinkai Both Sides Embroided
Standard Color Belts with Both Ends embrodery.
One End ShinKyokushinkai Kanj
and other End Shinkyokushin Organization Kanji
Color belts with any embroidery and labels available on demands ,

Best Quality Solid Color Fabric and inside 400 gram felt
Available in all colors & sizes.
Price depend on quantity.
Minimum order required 1 pc
Belt weight is 200 - 300 gram per 1 pc belt
Shipping charges will be charge 250 gram.
Quantity
Unit $
1 pc to 99 pcs price
5
100 to 999 pcs price
4
More than 1000 pcs
3