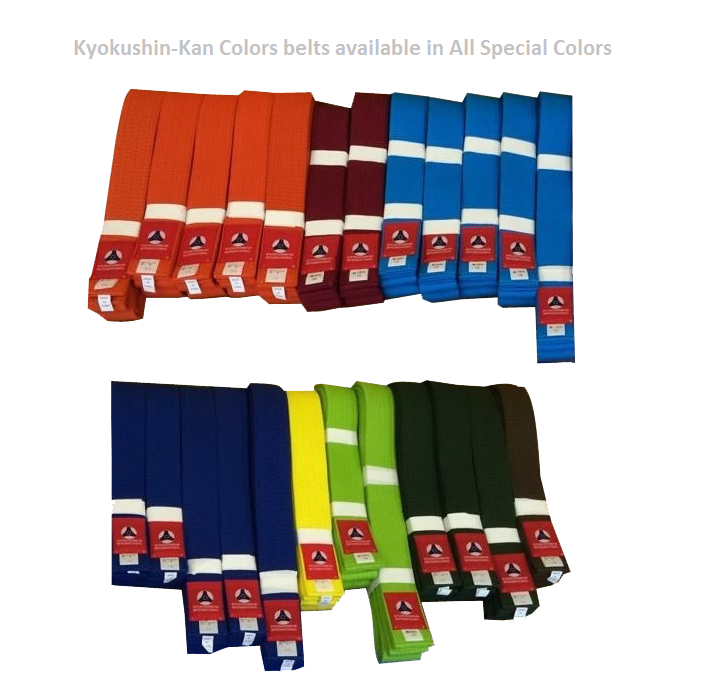 Art # Kan 925 *3 Kyokushin-kan Color Belts
Best Quality Standard Color belts with Kyokushin-kan Labels.
This article have no embroidery and have only labels.

Width 4cm, Available in All Szies and All colors
Kyokushin-kan all Special colors available , like light blue, light green, etc.
Belt weight is 200 - 300 gram per 1 pc belt
Shipping charges will be charge 250 gram.
Quantity
Unit $
1 pc to 99 pcs price
3
100 to 999 pcs price
2
More than 1000 pcs
1.5