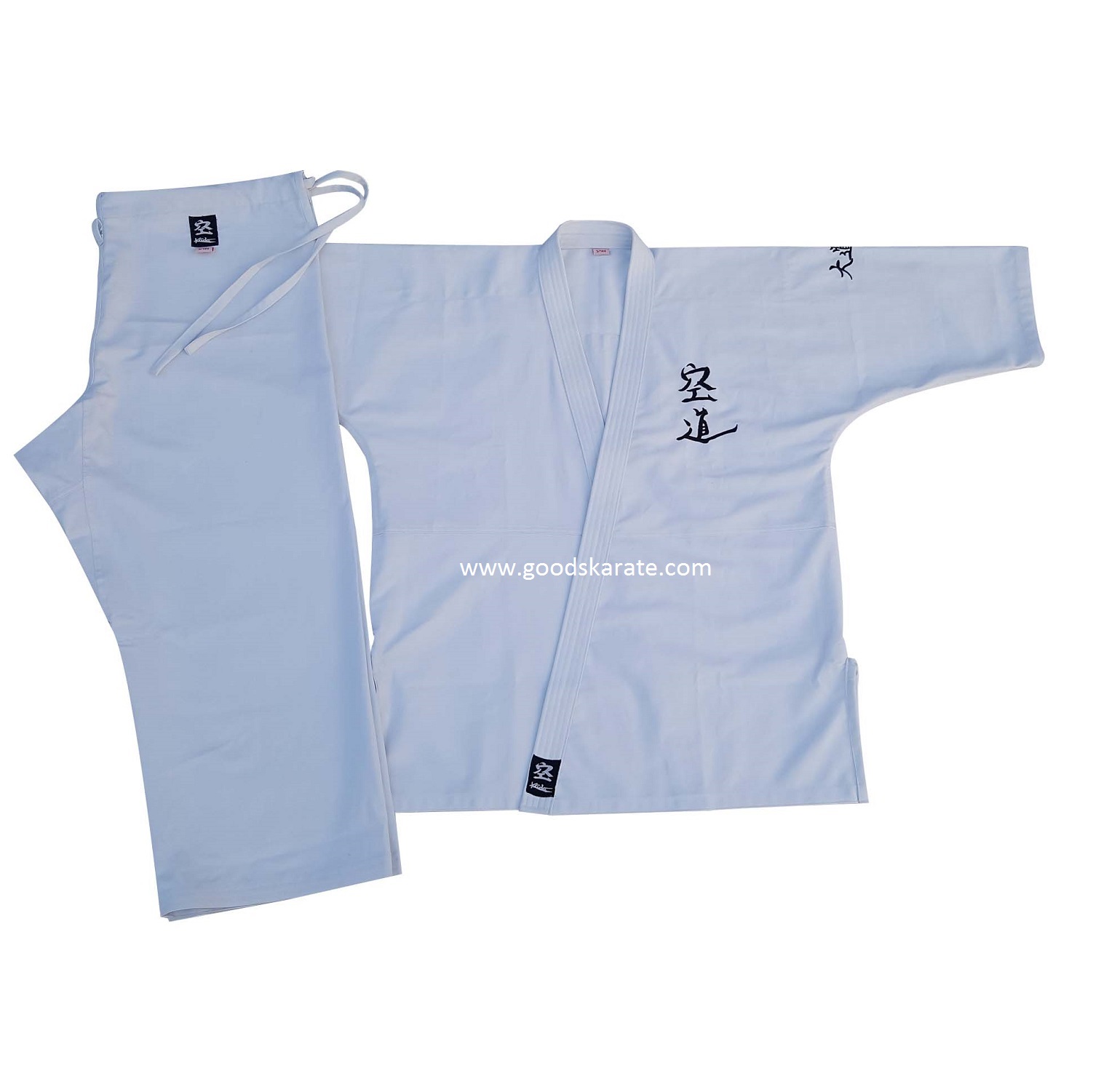 Art # Kudo 222 Kudo Gi White Bleached
Best Quality Kudo Karate Gis.
Cut and Stitches Style is same like Judo Gis.
No Stitches on Shoulders.
Heavy weight 100% Cotton Canvas Jackets 13oz
and Medium Weight Twill Cotton Pants 10oz
Superior Quality
Email us for further details and price list.
goodskarate@gmail.com
KudoKarate Gi made of strongest canvas fabric 100% cotton, wider cut, short sleeves, without strings, heavy and wider lapels washable & Long life Uniforms strongest fabric and stitches.