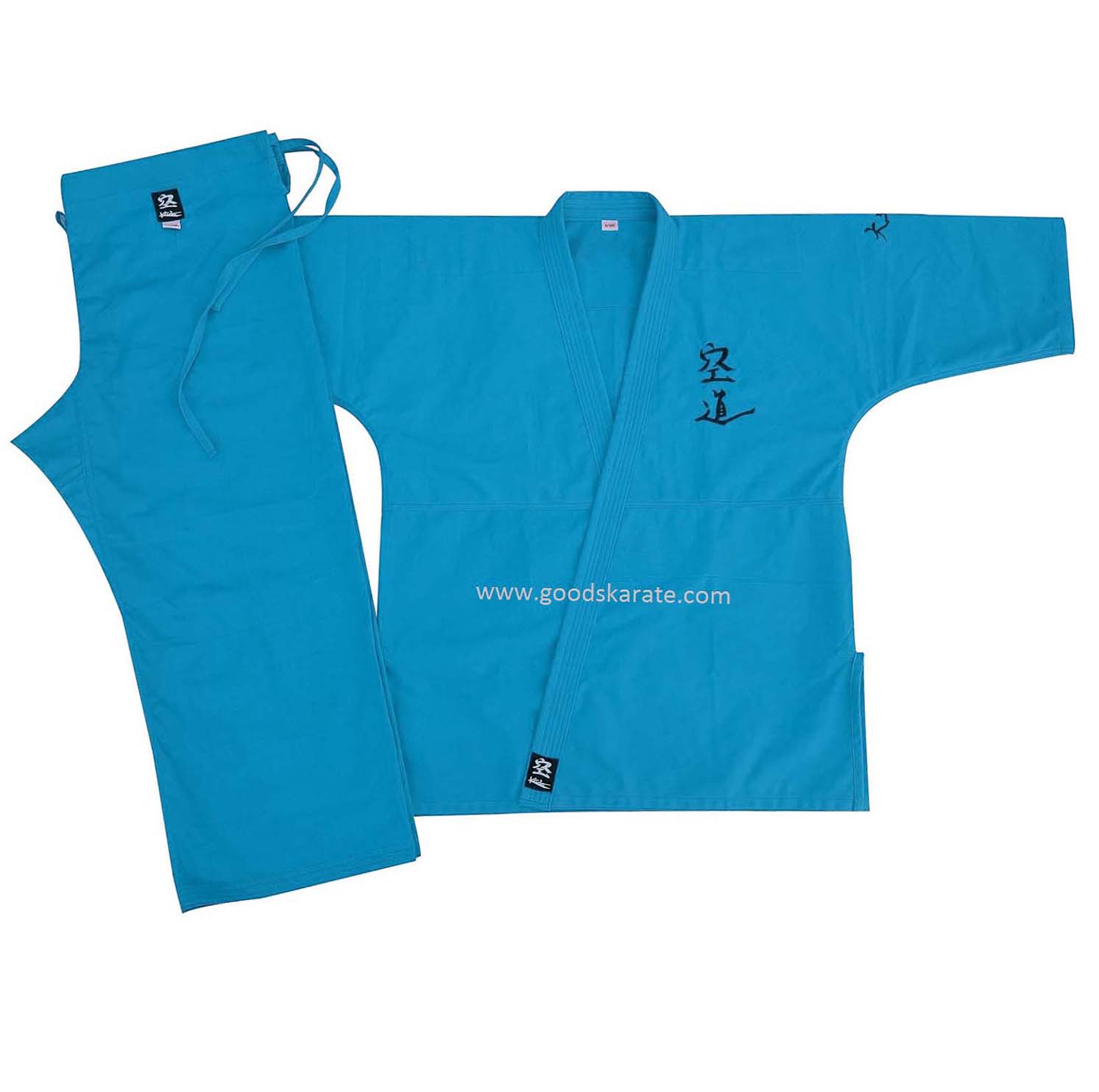 Art # Kudo 224 Kudo Gi Blue Color
Blue color is same like original blue color kudo gi.
Best Quality Kudo Karate Gis.
Cut and Stitches Style is same like Judo Gis.
No Stitches on Shoulders.
Heavy weight 100% Cotton Canvas Jackets 13oz
and Medium Weight Twill Cotton Pants 10oz
Superior Quality
Email us for further details and price list.
goodskarate@gmail.com
Quantity
Unit $
1 pcs to 10 pcs price
49
11 pcs to 50 pcs price
45
50 to 500 pcs price
35
More than 500 pcs
25
KudoKarate Gi made of strongest canvas fabric 100% cotton, wider cut, short sleeves, without strings, heavy and wider lapels washable & Long life Uniforms strongest fabric and stitches.